I'd have quite a hard time describing how good of a time the trip to Banned in the Backyard was. I'm not a blogger nor picture taker, but I will say this was one of the best trips I've been on. Between the car full of cool dudes I went down with, and the Banned crew setting up a mind blowing event full of bmx and partying, it really doesn't get much better than that in the bmx world. If you see a flyer for this jam next year, dont hesitate to plan on going. Ill be snaking some riding/course pics to post up soon, and I'm sure some edits will be flowing out within this next week!
-If it were 1998, all the special effects i put in these pics would be cutting edge. Its not, but here's some lifestyle pics from the trip.
Typoll planning his run in Florence Y'all
An ace in the hole is worth two in the bush -KyleI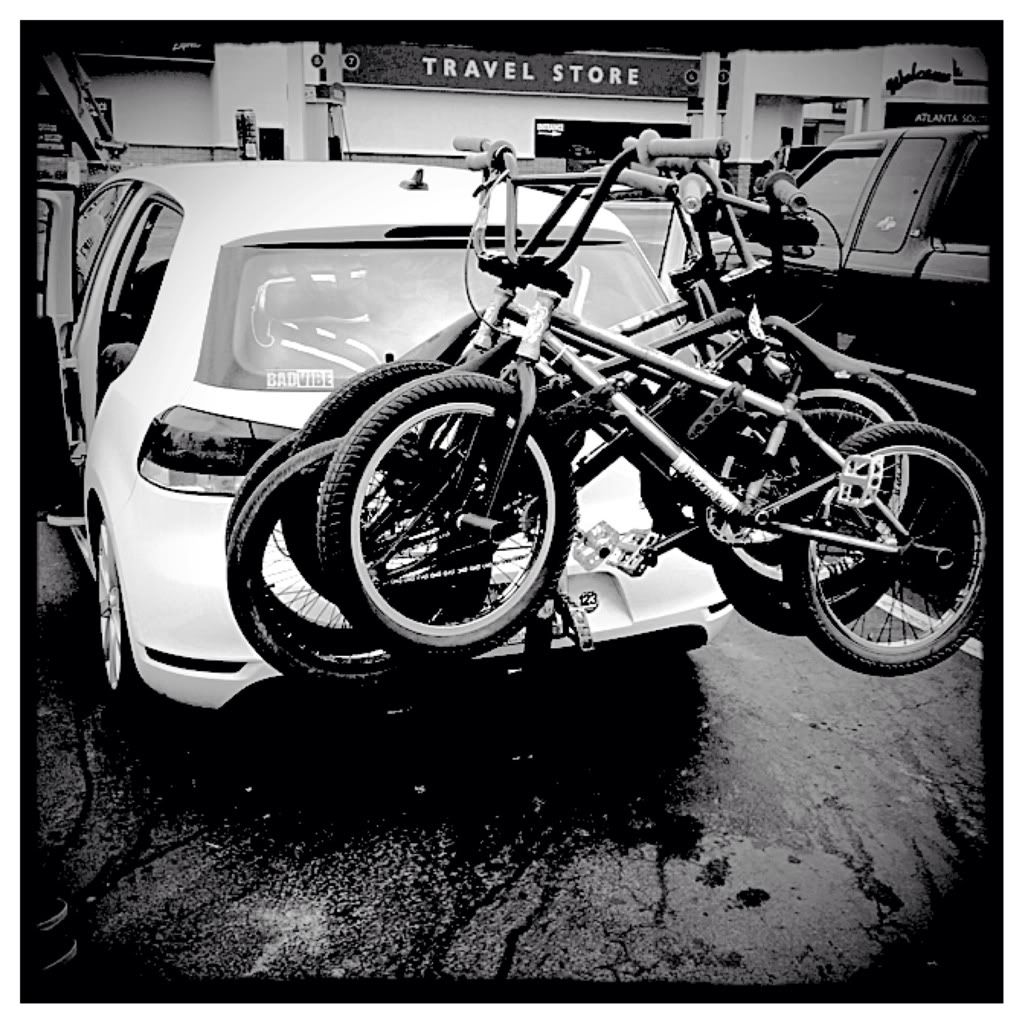 1976 Ford Pinto got us there and back in one piece
Dixie with a bar to tailwhip over this gap
Dixie shortly after winning the contest
Daboza bummed on not seeing one boob
If you were standing here, you got hit by fireworks
Tyler used his brick laying skills to fashion us up a quarter to ride
Woah, cool picture collage good job!