I feel like starting up a
Photo of the Week
challenge to generate some involvement. If you and your cameraman have a sweet NEW shot of you riding submit it at
BVCBMX@YAHOO.COM
. Include your address, if it gets posted I'll send you some sweet stickers. To keep the winning pictures timeless, I'll be making a new page tab "
POW
" where I'll post all the winning pictures (as well as the main page) so they will be easier to view as we collect more and more submissions.
I don't want old crap that's been posted on Instagram for the past 15 weeks, or a shitty still shot from your phone. Go out and get active, find someone with a nice camera to help you dial in a nice picture. Nothing beats a having a good picture to look back on.
I'll go ahead and start it off with this shot.
Brad Sherwood
decided to go with the classic E.T. backdrop setting when he had
Gage Sharp
bust out this miraculous stunt. I believe this was shot with a Samsung 47" LED TV on the HDMI2 input.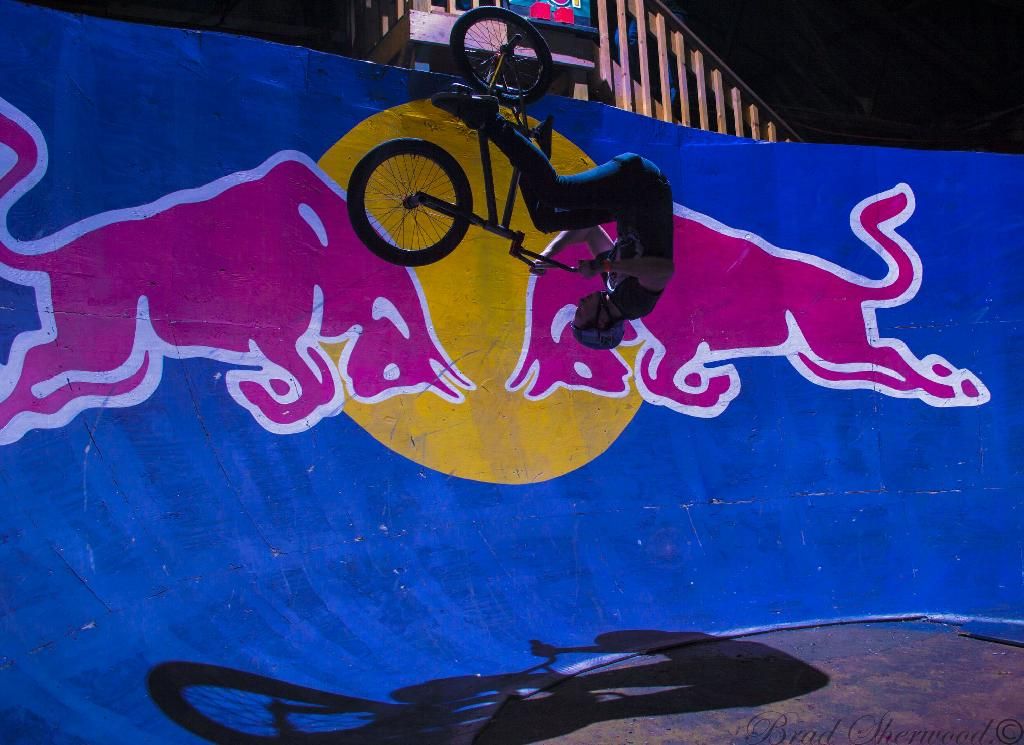 Gage Sharp double front-flip. Shot by Brad Sherwood