Made a
BadVibe
Instagram a couple months ago. Thats left this site pretty dry lately, and lack of blogger motivation. I'm working on it.
Anyways go follow the account
@badvibe_bmx
to stay more intune with any happenings happening and while you're at it, hop to this sweet picture contest.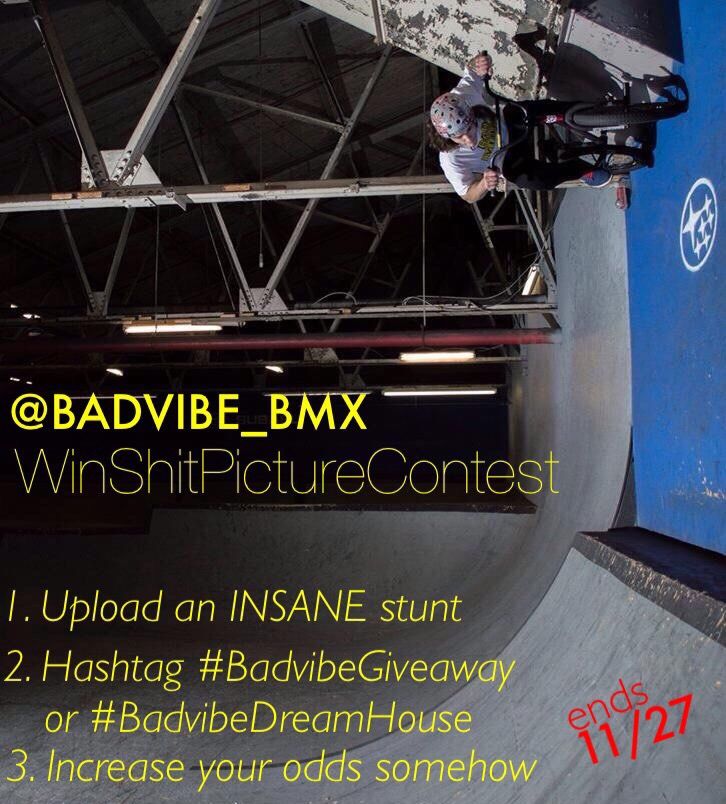 Site User insider scoop will tell you I'm really looking for a good wallride picture as the winner. Win a hat, shirt, stickers, whatever. Probably select a few winners if the turnout is over 3 entries.