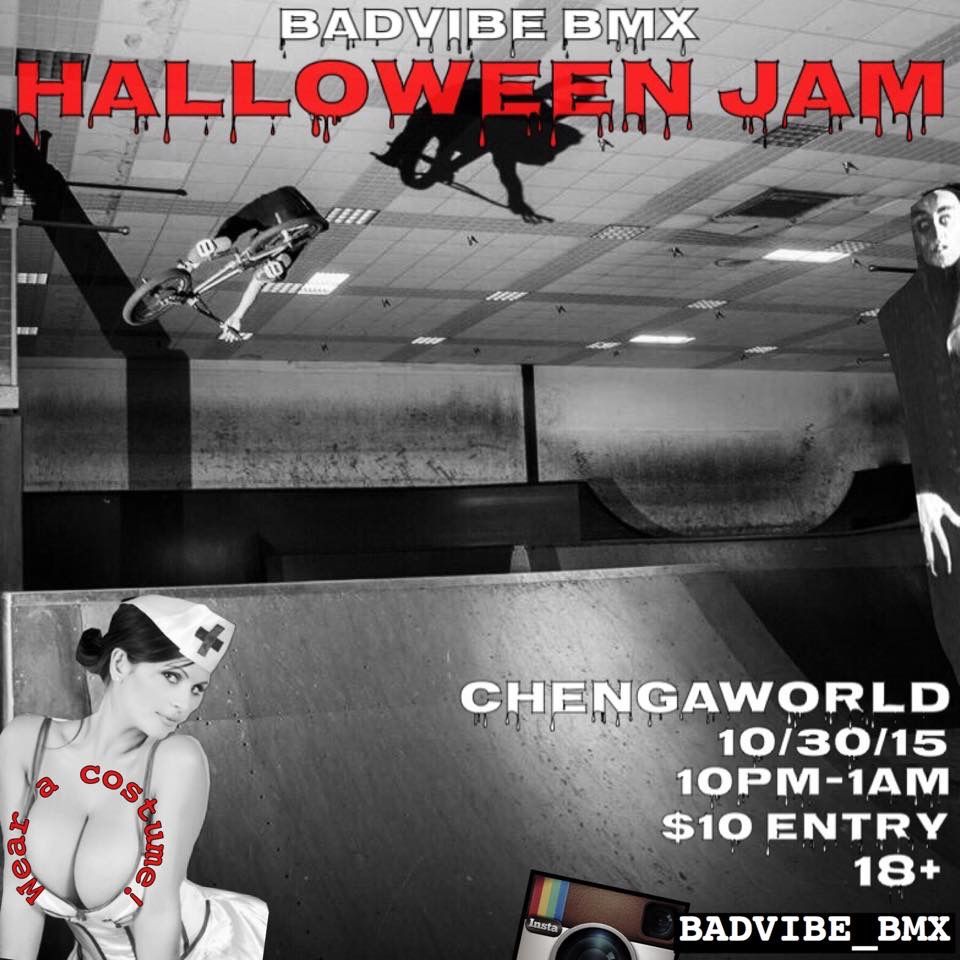 Chenga needs more bmx events. Come to this, it's gonna rule.
This is an after hours event at
Chenga
. By event, I mean come ride bikes with your friends. Maybe win some stuff.
Open invite to anyone
18+
.
$10
rider entry for the jam.
-If you ride the Chenga session before the jam starts, you will have to pay again. Don't try to act dumb.
Haunted Hitching Post
Contest
at midnight. Yes, fucking haunted.
$5
buy in, best trick takes 75%, runner up 25%. Be a good sport and enter even if you don't have a "best trick". Let's make this sweet. A plan is in the works.
Wear a costume, bring candy, do Halloween things.
If anyone would like to help film this jam that'd be sweet. My camera will be available for use.
-DaBoza