So I've been getting thousands of emails, texts, voicemails, letters in the mail, messages in bottles, and even a few ransom notes requesting me to do a bike check on my
beautiful
badass new steed. I wasn't going to cave in and do it, but when you get an anonymous letter threatening the life of your cats, you obey the masses.
Naturally I'm extremely cocky when it comes to my bike setup being the greatest thing out there, I am absolutely correct when I say that. If you ride 4 pegs, try my bike with 2. If you ride front brakes, try my bike with none. If you ride 120 psi street tires, try my Rubens with 75. If you prefer 25/9 gearing, not anymore-30/10. Oh you like front load stems? Well you're wrong-48mm topload is correct. Profile hubs are too expensive? Then quit buying 5 pairs of crappy Taiwain hubs dummy, simple economics.
While most of my statements are to be taken in my very dry sense of humor, I am truly riding on the greatest bike I've ever assembled for myself. Expect to see some serious training and results soon. Also, I will be selling tickets to take this lovely lady for a ride starting early next week.
-DaBoza
Pics by Bradley Sherwood
S&M
-ATF 21" frame in the
Paul
Louis
Radosevich
colorway
-director seat
-Randy Brown grips(better than anything you could possibly be using now)
-101 sealed pedals(good luck finding)
-Fathead bars
PROFILE
-
SS cranks w/22mm GDH spindle
(buy these right now, retardedly good deal and the best things I have ever ridden)(not joking)(click the link)(not a meatspin link)
-totem cassette/elite front w/guards
-push stem
-wake 30t
ODYSSEY
-race forks(because I race dirtbikes)
-7ka rims
I also run a Cult half-link chain and Animal seat post to give me a little extra street credibility, and Fly Rubens to give me a dirt jump local status.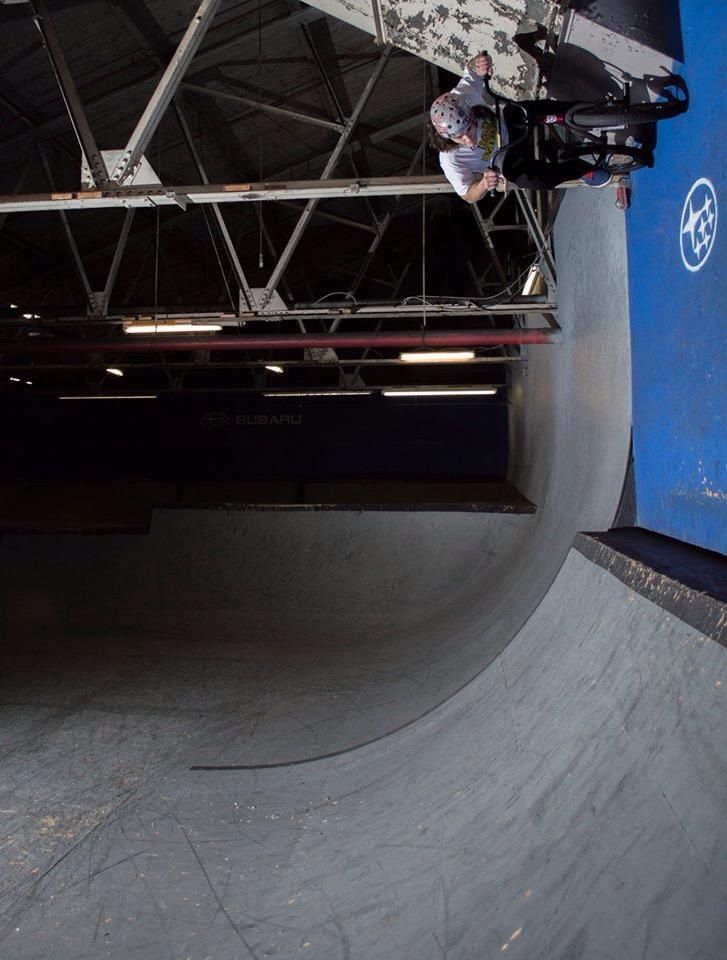 What you can't see is the piece of angle iron looking for penetration